Localization
We are dubbing in both Thai and Myanmar,
and recently got the chance to do a high profile animation series,which will air on Netflix.
We are still focusing on getting Myanmar dubbing on the way.
And our team is ready to tackle any job you might have.
From a single eps, to 100 hour output pr month.
Whatever you want, we are ready and have the resources in place.
We focus on quality dub, with comprehensive and creative translations.
In our experience, translators are an essential part of a quality dubbing team.
Our voice talents are experienced, and we always make a huge effort to match the voices perfectly.
And we have specialized singers and song writers on the team, who makes any song come alive.
We can handle :
– Documentaries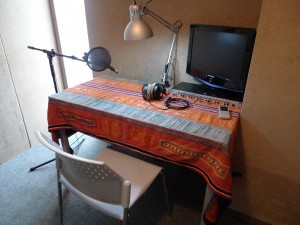 – Animations
– Live Action
– Feature movies.
– Game Localization
As well as, TVC – IVR – E learning – White boards – Internet speaks.
We also specialize in TTS. 
Our studio has been approved by multiple TTS specialists.
Whatever your needs are, we can handle it.
We do prefer to handle the whole process, incl translation and mix.
It is our experience, that the product benefits of having the same engineers,
translators and voice talents through out the process.
Please contact us for a quote or a sample.
We can also do a short sample for free if you prefer that.